On a bright London morning, we welcomed 30 events professionals into the distinguished Lee Library and its adjoining Reading Room at 10-11 Carlton House Terrace overlooking the Mall and St James's Park. After a vibrant and healthy breakfast courtesy of Searcys catering, our guests settled into their seats for a workshop hosted by Kate Kassar, Director & Alice Hancock, Senior Event Manager at BEYOND.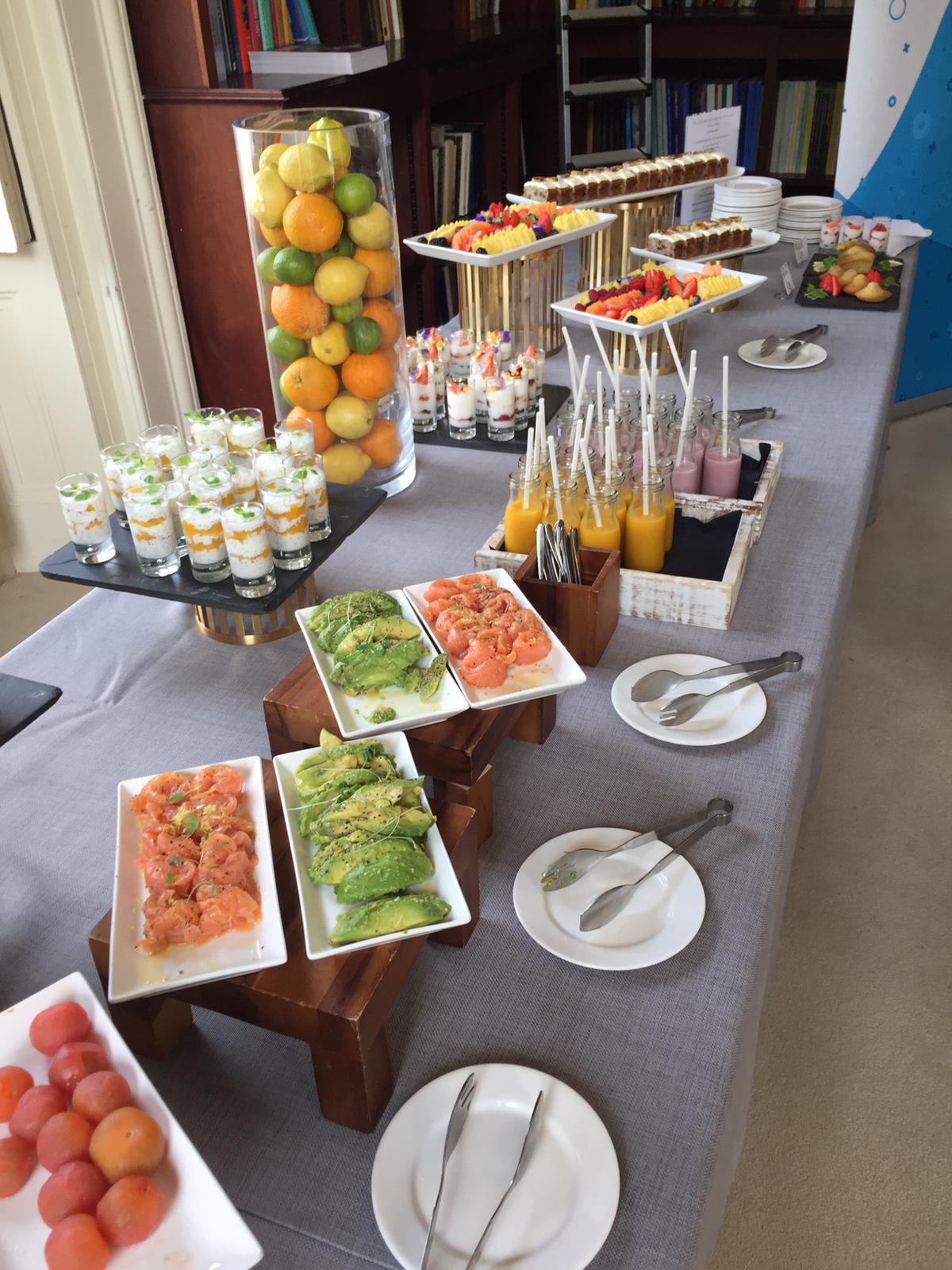 Key Takeaways: Proven Techniques To Enhance Stakeholder Engagement And Improve Event Project Results

Define Your Stakeholder Objectives
How you handle your kick off meeting is crucial, you need to go into it with clear criteria in mind, creatively, strategically and with a budget set out. It's no good for your client to have a wild and creative brainstorming session only to discover their ideas far outstrip the budget they're working with. Different stakeholders in an event often have very different ideas of what the event means to them so use the kick off meeting to establish one or two clear ROI objectives to avoid later confusion.

How will you prove ROI on those objectives?
Are you looking for hard or soft ROI? Soft ROI is how people feel about your brand, it's more of a slow burn than hard ROI which is empirical and data-focused. Decide on your objectives early and display them clearly with one person responsible for each. If you're relying on key data being gathered, make sure everyone knows who's responsible for that.

Barriers to Success
Avoid brief creep if doesn't meet the event objectives. Stakeholders may come and go from the project or try to introduce new ideas. New ideas are great but only if there's adequate time to put them into action and only if they meet with the events objectives. As the person with the clearest overview, don't be afraid to be assertive and say no to things, if you can sense the project is moving away from the initial idea or something simply doesn't make logistical sense. Get meeting/face to face sign off on each major development and follow up over email. This formalises it, reminds them of the original objectives and gives you insurance that plans were agreed and when.
Streamlining Communication
Don't underestimate the power of "micro-meetings". Pinning down key stakeholders for an hour meeting can often be a chore, so instead catch them for 10-15 minute micro-meetings to get sign off on key milestones. Keep communication efficient - use meetings to address key points and follow up with an email confirming what was discussed. Sometimes the volume of emails you need to send to stakeholders can be a little overwhelming so a key tip Kate and Alice suggested was to compile multiple emails into a single end of week (or end of day depending on event proximity) email. Key touchpoint meetings should be scheduled well in advance, ideally as part of the event kick-off, at regular intervals leading up the event.

The Event Map
Finally, Kate and Alice shared their advice for creating a document that should be the bible for your event. Create a simple word document that contains every detail of the event agreed from the first kick-off meeting onwards. Colour coding entries can be useful to track what has and hasn't been signed off on. The document should be visible to everyone involved and clearly establish who is responsible for what. As Kate and Alice described it, in the event of disaster striking, the Event Map should allow another event organiser to step in and pick up the event.
About BEYOND


Kate set up BEYOND in 2004, an event agency specialising in project management and consultancy to deliver "intelligent events". Project management: the "intelligent event" not only delivers a seamless project, it meets marketing objectives and hits return on investment targets. Consultancy: to help clients "DIY" (or manage their own events) with training in key areas from concept creation to post-event reconciliation.
Alice joined the BEYOND team in 2013 with a passion for injecting creativity and brand personality into events. She works on event strategy and interpreting briefs in order to deliver stand out events that reflect the business objectives of BEYOND's clients.
BEYOND's mission is to make agency and client work more collaboratively together as one integrated team, not as two separate entities with the same goal. BEYOND has worked for some of the biggest names in the City but works across all business sectors from corporate to charity.
Attend EventLAB 2019
EVENTLAB'S FLAGSHIP 2-DAY EVENT RETURNS
ON 14TH & 15TH OCTOBER 2019
EventLAB offers cutting-edge insight, skill enhancing opportunities
and fresh inspiration for the event planning journey.
Hosted at the Business Design Centre, EventLAB 2019 welcomes 1000+ events decision makers, visiting to learn from industry thought leaders and innovators, discover top venues and event suppliers, and build lasting connections.